Welcome To New Look Exterior Cleaning!
New Look Exterior Cleaning is a one stop source in the New River Valley for all your exterior cleaning needs!
We Handle All Your Cleaning Needs

Whether it's whole house/building washing, window washing, or removing those ugly black streaks from your asphalt shingle roof, we can take care of it all! AND MORE!
We Are Glad Your Here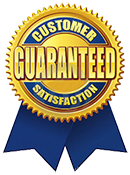 Just browse our web site for information and before/after photo's. If you have a specific question and can't find the answer, then feel free to send an email or give us a call!
We offer a 100% Satisfaction Guarantee, to ensure you're completely happy with the work we provide!

Be sure to meet our mascot for a very special offer.
Thanks for stopping by!